Big data quality management is in demand to decrease the harm of data quality problems and computes high-quality problem from big data. Big data quality management has become one of the hottest issues not only in database community but also in artificial intelligence, data mining and other related area. The goal of this workshop is to raise the awareness of quality issues in big data and promote approaches to evaluate and improve big data quality.
The workshop topics include, but are not limited to:
Data Quality Models and Theory
Data Quality Measures and Evaluations
Data Cleaning Algorithms
Record Linkage and Entity Resolution
Privacy Preservation and Security Issues in the Process of Data Cleaning
Data Quality Policies and Standards
Data Provenance and Annotation
Data Quality in Information Retrieval and Extraction
Probabilistic, Fuzzy, and Uncertain Data Management
Data Quality in Sensor Networks and CPS
Data Quality in Information Integration
Crowdsourcing for Data Quality
Master Data Management
Applications for Data Quality Management
Error-Tolerate Computation
Paper submission deadline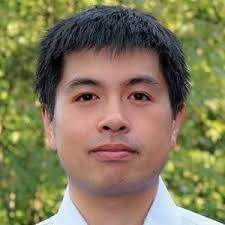 Zhipeng Cai
Department of Computer Science, Georgia State University
Topic:Generative Adversarial Networks : Privacy and Security Applications
Generative Adversarial Networks (GANs) are widely applied to estimate a density function over an unknown data-generating distribution. A variety of GAN models have been proposed to improve the performance of data publication, data management, knowledge discovery, information fusion, etc. Besides benefit, GAN also bring unique challenges to people, among which privacy issues are extremely urgent yet intractable concerns to be extensively investigated. In this talk, we will introduce three novel GAN models in cybersecurity domain, including Seed Free Graph De-anonymization, Privacy Graph Embedding Data Publication and Generative Adversarial Networks for Auto-Driving Vehicles. The results of extensive real-data experiments validate the superiority of our proposed models.
Bio: Dr. Zhipeng Cai is currently an Associate Professor at Department of Computer Science, Georgia State University, USA. He received his PhD and M.S. degrees in the Department of Computing Science at University of Alberta, and B.S. degree from Beijing Institute of Technology. Prior to joining GSU, Dr. Cai was a research faculty in the School of Electrical and Computer Engineering at Georgia Institute of Technology. Dr. Cai's research areas focus on Internet of Things, Machine Learning, Cyber-Security, Privacy, Networking and Big data. Dr. Cai is the recipient of an NSF CAREER Award. He served as a Steering Committee Co-Chair and a Steering Committee Member for WASA and IPCCC. Dr. Cai also served as a Technical Program Committee Member for more than 20 conferences, including INFOCOM, ICDE, ICDCS. Dr. Cai has been serving as an Associate Editor-in-Chief for Elsevier High-Confidence Computing Journal (HCC), and an Associate Editor for more than 10 international journals, including IEEE Internet of Things Journal (IoT-J), IEEE Transactions on Knowledge and Data Engineering (TKDE), IEEE Transactions on Vehicular Technology (TVT). Dr. Cai has published more than 100 papers in prestigious journals with more than 60 papers published in IEEE/ACM Transactions/Journals, and conferences (e.g. INFOCOM, VLDB, ICDE, CIKM).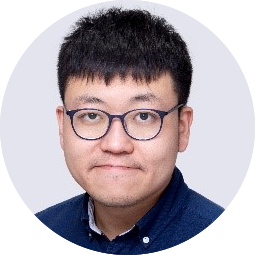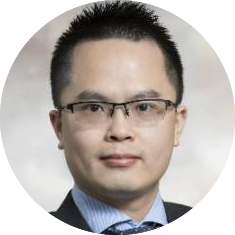 Dongjing Miao
Harbin Institute of Technology
China
Weitian Tong
Eastern Michigan University
US
Wenjie Zhang, The University of New South Wales
Yajun Yang, Tianjin University
Jiannan Wang, Simon Fraser University
Zhaonian Zou, Harbin Institute of Technology
Kedong Yan, Nanjing University of Science and Technology
Quan Chen, Guangdong University of Technology
Xu Zheng, University of Electronic Science and Technology
Xueli Liu, Tianjin University
Submissions must be original (not previously published and not under review in other forums). This applies to papers on all tracks of the conference. Authors are advised to interpret these limitations strictly and to contact the PC chairs in case of doubt. Paper submission must be in English. The page limits for regular papers are 16 pages, including all figures, tables, and references. All accepted papers MUST follow strictly the instructions for LNCS Authors. Springer LNCS site offers style files and information:
Each accepted paper must be accompanied by at least one full registration, and an author is expected to present the paper at the conference, otherwise, the paper will be removed from the proceedings and the LNCS digital library. Submission Link : https://www.easychair.org/my/conference?conf=bdqm2021